WE'RE 20 IN 2021 - AND HAVE COMPLETED OVER 180 PROJECTS!
Housing Vision provides original and applied research and policy reviews in Housing, Planning and Regeneration to clients throughout the public and private sectors.
We specialise in housing market and housing needs assessment, and social and community studies at all levels from rural parish and urban neighbourhood to local authority, sub-regional and regional.
We have particular expertise in local housing needs studies, for example, in determining rural housing need, Neighbourhood Planning and masterplanning large housing estates.
We are specialist members of the Tibbalds Campbell Reith Joint Venture appointed to the Homes and Communities Agency's Multidisciplinary Panel.
For all enquiries, please contact: richardturkington@housingvision.co.uk
Latest Update: we continue to be commissioned to undertake projects to determine rural housing need combining Housing Needs Assessments which profile demographic and housing market patterns and trends with surveys of those living and working in an area. Our most recent projects determined the types and level of housing need across two areas of North and West Norfolk.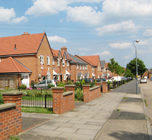 Why us?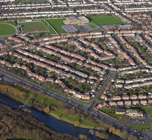 We are a dynamic, flexible and multi-disciplinary team - committed to meeting our clients' needs.
We work regularly with specialist partners and advisers - to ensure we always have the right team for the job.
We subject all our work to a 'so what?' test - to ensure that research and analysis are understood and conclusions are meaningful.
We learn from our projects - by seeking feedback from every client (read what they have said below).
What our clients say
I am somebody who tends not to have a very high regard for consultants but I can say that the report produced by Housing Vision was very, very good. It was clear, could be read and understood by a wide range of people, it managed to deliver information that satisfied both the learned and those representing the community.
Alison Boyle, Project Steering Group, Strategic Housing Market Assessment for the Northern Peninsula of the South West
HVC's experience and knowledge was invaluable in assisting the sub-regional partnership consider and fundamentally rethink its structure and future direction. The skilled way they approached the work we commissioned meant we would definitely call upon their services again.
Phil Street, Project Manager, Accelerating the Delivery of Affordable Housing in the West Midlands South HMA
The most successful aspect of the project was the structure and presentation of the report. It was logical and its outcomes were fully supported by appropriate research and evidence In conclusion an excellent piece of work delivered to programme and on budget. I have no hesitation in recommending HVC to others wishing to undertake such research.
Mike Brown, Chief Executive, Bromsgrove District Housing Trust, Housing Market Assessment for the Bromsgrove District
One of the most successful aspects of the project was the working relationship and communication; the sense of joint working and good engagement. This helped with the ownership of the project.
Pauline Warner, Project Manager, Strategic Housing Market Assessment for the Northern Peninsula of the South West
The most successful aspect of Phase 1 of the project was turning the brief into a practical document; the indicators and a way of looking in a more strategic way at the sheltered schemes.
Chris Miller, Project Manager, Developing a Sheltered Housing Sustainability Toolkit for Viridian Housing, formerly Servite Houses